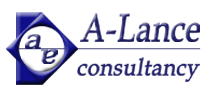 IT-management, Business Process Modeling and Optimization, Business Intelligence, Software Engineering, Design, Multimedia.
Made 2 Measure Course and Training development and execution in COTS software applications.
Professional Development of employees in IT, Strategy Development of IT adoption and acceptance.
Program/Project Management and Job Coaching.
Specialties: 
Business Development/Business Execution
Acquisition of (international) projects.
Business Process Modeling
Development of new (made to measure) educational courses and curriculum.
Customer Relation Management.
Business 2 Education networking.
Job Coaching and Program/Project management.
Researching the implementation of social media and new (IT) technology in higher education.
Currently exploring subjects for PhD proposal.